#8500 S - Stubby™ > Strips RG6/59 to 1/4" X 5/16" Prep
Product Features
Description
Strip Configuration: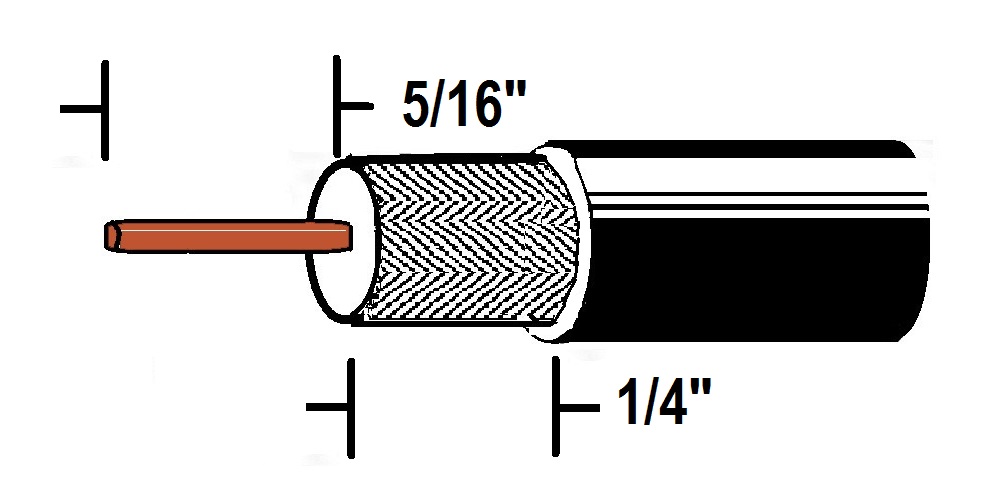 Eliminates the need to run new cable when the short stub-in is just out of reach.
Rotates in a natural screw driver type motion.
Will not nick the braid or score the center conductor.
Cartridges are easily interchanged for various cable applications.
Suitable for use with Sargent's full family of cartridges.
Replacement Cartridge Part No.: 8700-00
Click here for 8500 S Instruction Sheet.
Click here for 8500 S Catalog Page.
| | |
| --- | --- |
| Item # | 8500S |
| Die Only | Replacement Cartridge Part No. 8700-00 |
| Item Application | Strips RG6/59 Coax Cable |
| Cable/Crimp Type | RG6/59 Coax |
| Strip Type/Dimensions | 1/4" x 5/16" 2-level |
| Product Length | 4 inches / 10 cm |
| Product Weight | 2.5 oz / 71 grams |
| Made in USA | |