14100280 - PEX-Clamp 3 Handle Pincer Ratchet Tool (Prior Part # 9253SCP)
Buy Online
Features: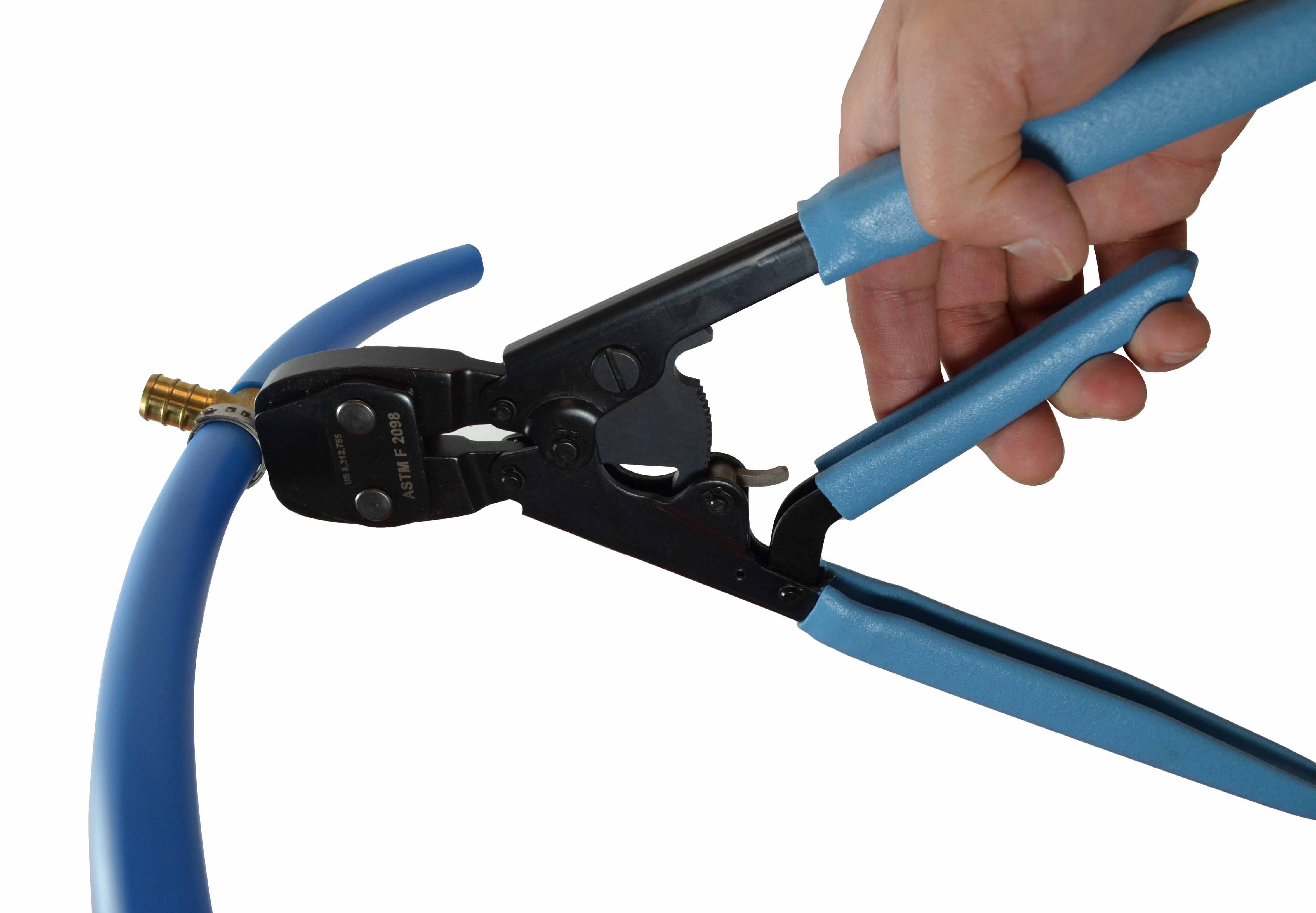 Unique three-handled tool allows one-handed gripping and positive positioning of clamps. Keeps other hand free to hold flashlight, ladder, pipe, etc. Recommended by Oetiker for closing Oetiker PEX Clamps. This tool has produced millions of watertight connections since the invention of the PEX clamp.
The ultimate time and knuckle saver
Ratchet design helps ensure strong clamp closure
Third handle makes crimping easier, reduces hand strain
Can be calibrated, with Go/No-Go gauge included
Cover plates keep clamp ear centered while pinching
Crimps meet ASTM F-2098 Standard Specification
Easily adjusted with calibration gage (included) and screwdriver

WARNING: This product can expose you to chemicals including vinyl chloride which is known to the State of California to cause cancer. For more information go to https://www.P65Warnings.ca.gov.
Item #

14100280

PEX Pipe Size

3/8 inch, 1/2 inch, 3/4 inch, 1 inch

Sealing System

PEX pincer clamps

Recalibratable By User?

Yes. Calibration gage included with tool

Available with Display Packaging?

Yes. Add "DP" to end of item number when ordering

Tool Length

11 inches

Tool Weight

1 lb. 6 oz.

Patent

8,312,755