2142 CT - Crimps Conductor and Strain Portion of Insulated Terminals and Splices in One Tool Closure
Features:
Crimps conductor and strain relief portion of insulated terminals and splices in one tool closure.
Crimps are produced in two cavities: RED 22-18 AWG, BLUE 16-14 AWG.
Jaws Configuration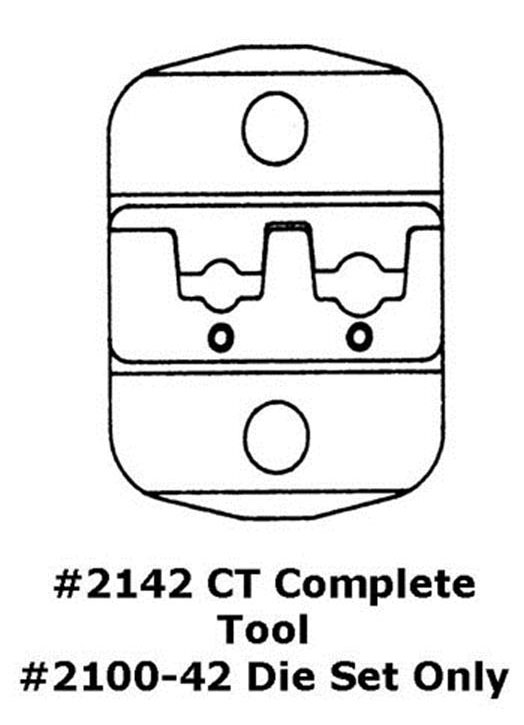 This compact design provides a new level of efficiency and convenience when terminating small to medium size wire or cable. The same level of quality and performance built into the 4100 Series, is also provided in the 2100 Series. The US manufactured, fine blank high carbon steel construction, provides the accuracy and longevity expected from a durable commercial grade crimping tool.
Item #

2142

Tool Length

7.5 inches / 19.05 cm

Tool Weight

15 oz. / .42 kgs