2175CT - Fiber Optic Crimp Tool SMA, SMB or SFB
Features:
Crimps outer ferrule on most SMA, SMB or SFB type fiber optic connector to a. 151, .178 or .213 hex.
Molded grips and an easy reach frame minimize user fatigue.
Compact lightweight design.
Cyclic life conservatively rated for 50,000 cycles.
Interlocking die sets are easily interchanged with mounting screws on most applications
Fine blanked high carbon steel construction provides for longevity and maintained accuracy.
Jaws Configuration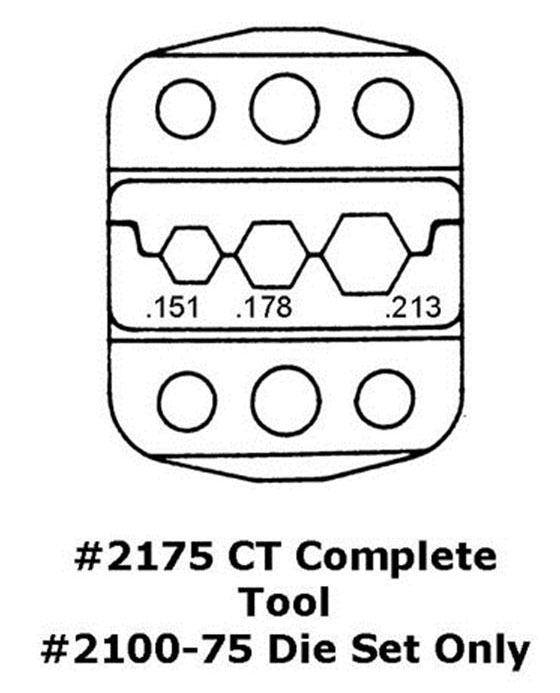 This compact design provides a new level of efficiency and convenience when terminating small to medium size wire or cable. The same level of quality and performance built into the 4100 Series, is also provided in the 2100 Series. The US manufactured, fine blank high carbon steel construction, provides the accuracy and longevity expected from a durable commercial grade crimping tool.
Item #

2175CT

Die Only

2100-75

Item Application

SMA, SMB, SFB

Connector/Terminal Type

Fiber Optic

Cable/Crimp Type

Hex

Crimp/HEX/Wire Sizes

.151 / .178 / .213

Product Length

7.5 inches / 19.05 cm

Product Weight

15 oz. / .42 kgs