9306STCSS - 1/2" & 3/4" Combo Ultra-Lite Composite Handle Crimp Tool for Stainless Steel PEX Sleeves
Features: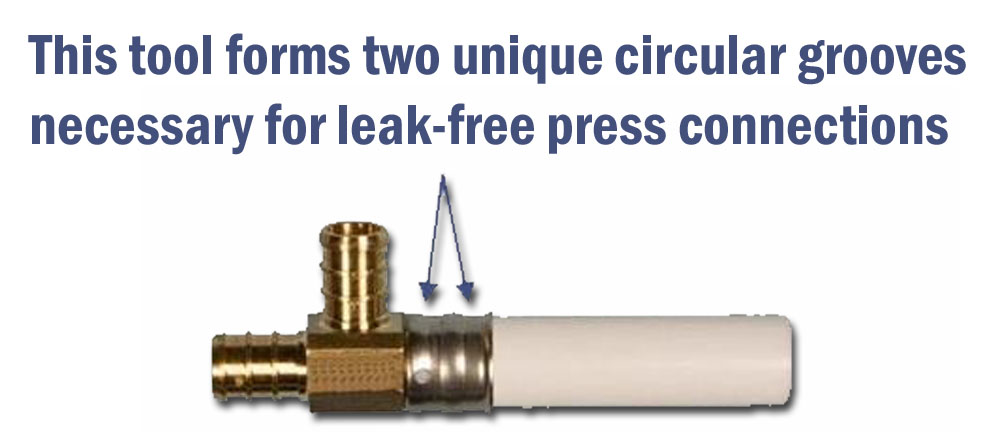 Dual cavity model for 1/2-inch and 3/4-inch PEX stainless steel sleeve pressing
SARGENT® is the only manufacturer with dual cavity tools for stainless sleeve pressing
Note: This tool is not designed to be used with Zurn brand sleeves
Item #

9306STCSS

PEX Pipe Size

1/2 inch & 3/4 inch

Sealing System

Stainless steel sleeves

Adjustable By User?

Yes. Simple instructions are on the handle.

Includes Go/No-Go Gauge?

Yes. An industry first for stainless steel sleeves

Tool Length

14"

Tool Weight

3 lbs. 4 oz.